Sep 28, 2020
No Comments ››
admin
FOR IMMEDIATE RELEASE
September 28, 2020
Southington – State Senator Rob Sampson has received the endorsements of the National Federation of Independent Business and the CT Realtors for his re-election campaign for State Senate this fall.
NFIB is Connecticut's and the nation's leading small business association, with offices in Washington, D.C. and all 50 state capitals. Founded in 1943 as a nonprofit, nonpartisan organization, NFIB gives small and independent business owners a voice in shaping the public policy issues that affect their business.
The Connecticut Realtors represent 17,000 members involved in all aspects of real estate in Connecticut. Because real estate is essential to the economic recovery and stability in the state and helps to build communities, the association carefully evaluates candidates in determining who may best ensure a positive environment for living in or transferring property in Connecticut.
As a small business owner himself, Rob understands and shares many of the same concerns and values as the NFIB and CT Realtors as well as a dedication to healthy free enterprise and a robust growing economic future for Connecticut. He has fought hard for common sense on issues relating to jobs and the economy during his tenure at the Capitol. Rob is honored to have received these endorsements and would like to sincerely thank both organizations for their recognition.
"I am delighted to receive these endorsements and also to have scored a 100% record with the CBIA (CT Business and Industry Association) and 100% with NFIB.  I have worked hard to support the small businesses in our state.  Our future success will rely on economic growth – the kind that can only be achieved with public policy that rewards, instead of punishes, those who grow businesses and create jobs.   The path forward begins with an environment that make our state a more affordable and attractive place to live, to work, to start and run a business, and retire.  I am committed to making those polices a reality." Sampson said.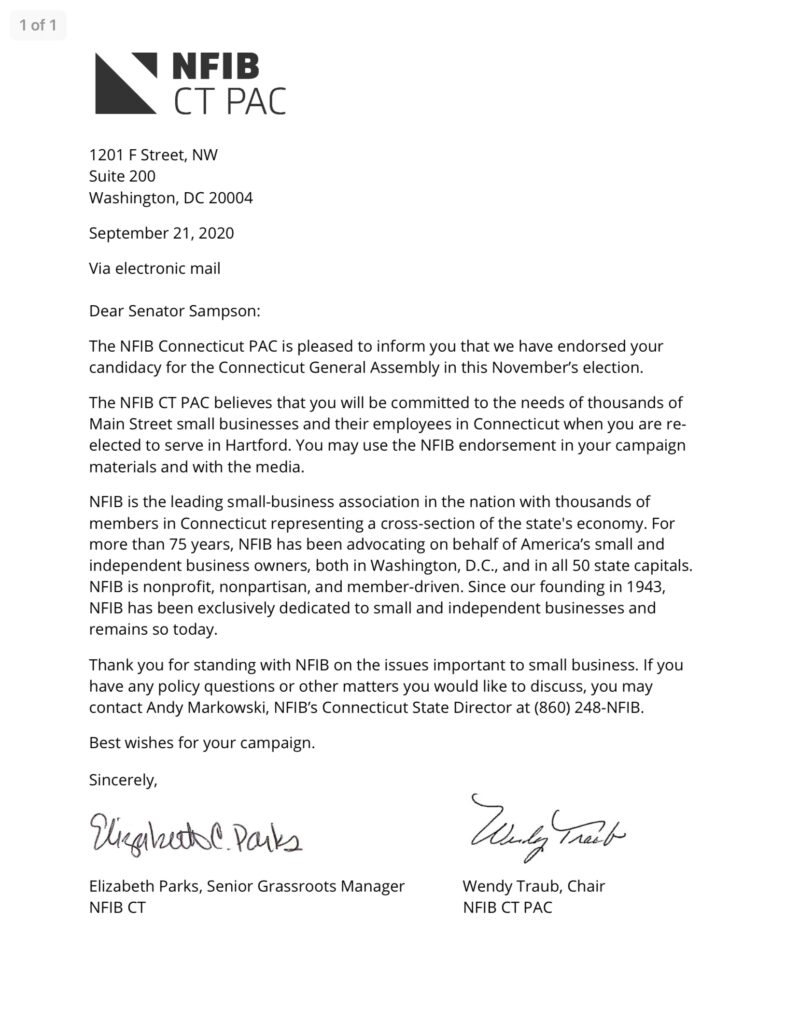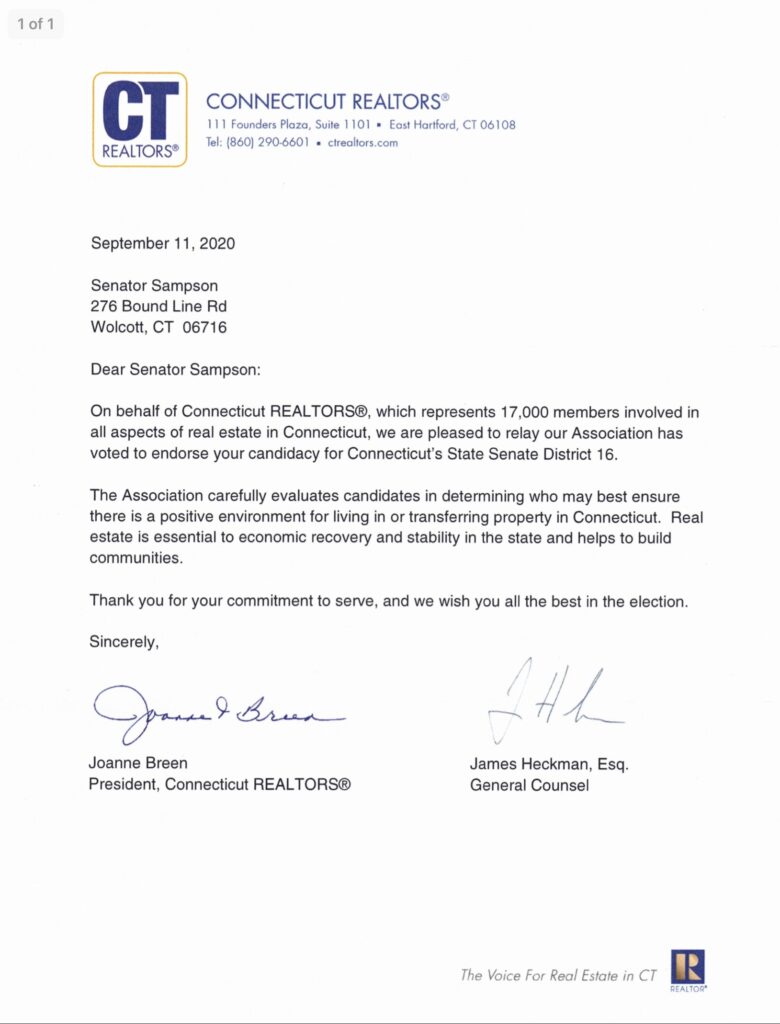 ###